You can shoot using your smartphone or a panoramic camera.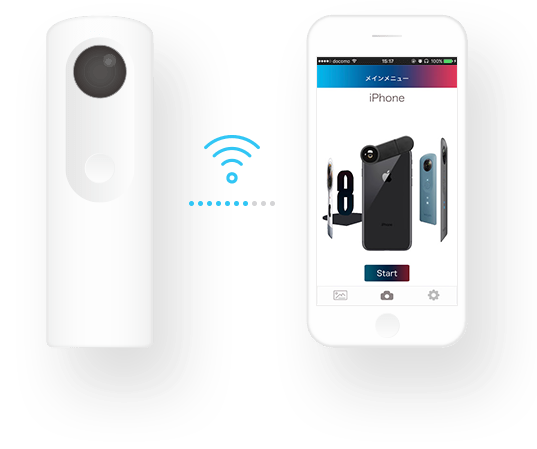 Shooting wtih the doit VR® smartphone app
When using THETA, which is made by the Ricoh Company, as your photography equipment, you can use a doit VR® app that can link with your smartphone.
It is a very convenient application that allows you to remotely shoot a commercially available 360 degree camera (RICOH THETA, THETA - V, THETA - SC, SAMSON GEAR 360) and upload and publish with doit VR® using one application. You can download it from the link below.

Shooting with your smartphone
For shooting with a smartphone, we recommend shooting with a dedicated wide-angle lens and a motorized rotating camera platform. Set a 180 degree fish-eye lens for shooting on your smartphone. Set the smartphone on the motorized rotation platform with less blur and high quality shooting with automatic 360° operation.